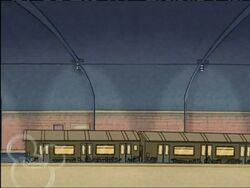 The Subway
is a location often seen in the show
American Dragon: Jake Long
.
History
The Subway is located beneath New York. Usually, a battle happens here, but it is also sometimes used for transportation. Transportation doesn't just mean from one place to another, but also into the magic bar called the Magus Bazaar.
Ad blocker interference detected!
Wikia is a free-to-use site that makes money from advertising. We have a modified experience for viewers using ad blockers

Wikia is not accessible if you've made further modifications. Remove the custom ad blocker rule(s) and the page will load as expected.